FY16 Call Stats
FIRE
EMS
Jul
33
18
Aug
28
30
Sep
17
25
Oct
15
16
Nov
17
23
Dec
5
21
Jan
22
17
Feb
20
22
Mar
20
18
Apr
23
20
May
9
24
Jun
33
31
Total
242
265
Call Stat Totals
FIRE
EMS
FY17
FY16
242
265
FY15
255
251
FY14
260
247
FY13
265
247
FY12
335
263
FY11
282
245
FY10
244
216
FY09
302
255
FY08
379
265
FY07
288
251
Website Visitors Since
January 25, 2007


Use of Website Material:


Duplication of text, photos, or any other content on this website is prohibited without permission of CIVFD. If you have questions, please contact us at info@civfd.com.

National Weather Service Alerts for Charles County, MD
Welcome to the Official Website for the
Cobb Island Volunteer Fire Department and EMS, Inc.
and Auxiliary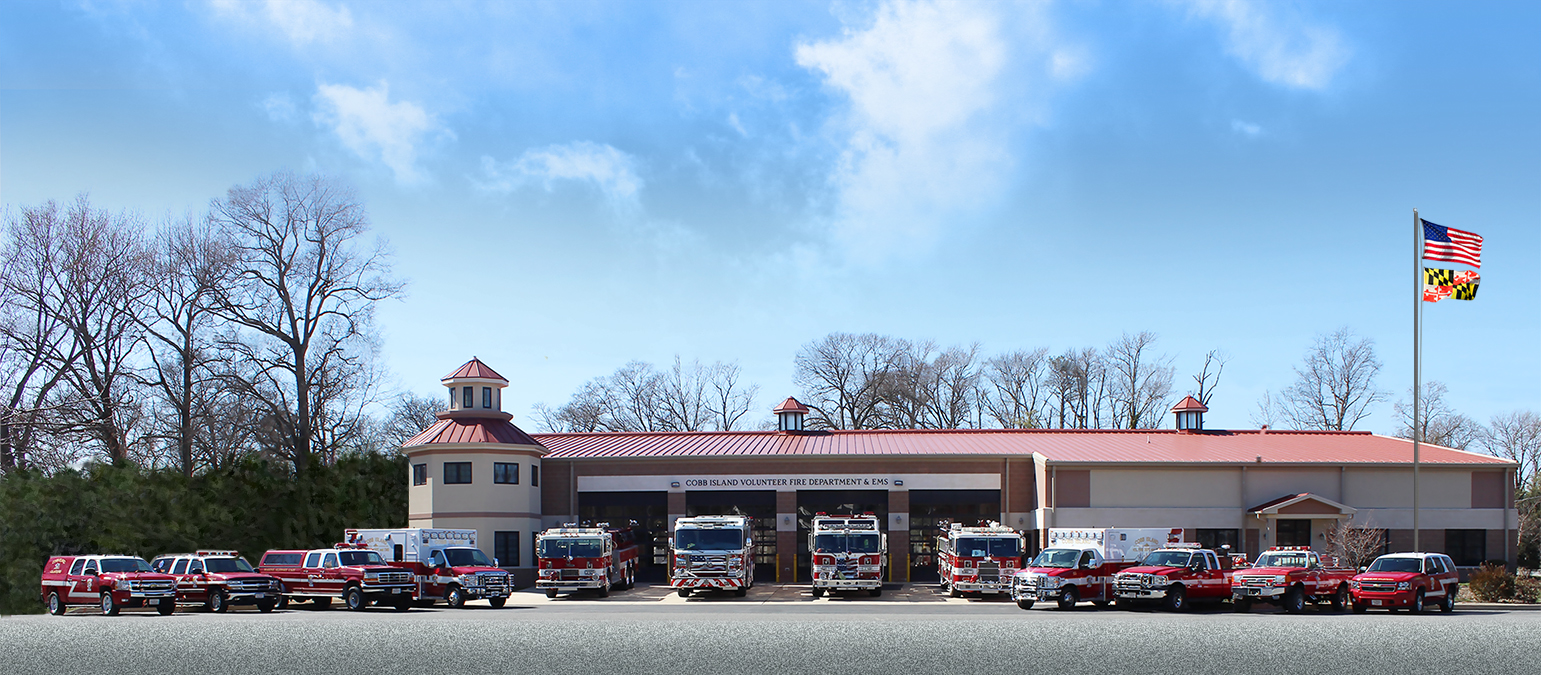 "Proudly Serving Our Community with Dedication and Commitment Since 1946"
__________________________________________________________________________________________________
Boat Fire In Company 14's First Due

Chief William Lawman Jr., August 13

On August 13, 2016 at 1317 hours Fire Boat 6 was dispatched to Company 14's first due for a boat fire in the Potomac River just south of the Harry Nice Bridge. Fire Boat 6 responded with 6 personnel and the Chief onboard. Engine 143 arrived at the power plant and established the Potomac River command with one vessel on fire approximately a mile off shore.

Fire Boat 6 and Colonial Beach Boat 1 arrived ... (Full Story & Photos)


Ronnie Evans Recognized for 52 Years of Service

Chief William Lawman Jr., June 21

Congratulations to Life Member Ronnie Evans for being recognized at the MSFA Convention in Ocean City for his 52 years of dedicated and faithful service to our department, our community and the State of Maryland.

Ronnie is a very active member with our department running calls, repairing necessary equipment and holding a seat as a Board of Director.

Thank you Ronnie for your service and being ... (Full Story & Photos)


Kathy Kilinski Recognized for Fire Prevention Education

Chief William Lawman Jr., June 20

Congratulations to Kathy Kilinski for winning the Silver Spring Fire Prevention award at the LAMSFA Convention in Ocean City.

Kathy works hard every year to educate children and adults about Fire Prevention and the current trends in Fire Safety. Kathy is also responsible for the department winning every year in fire prevention through the State and local levels.

Thank you for all that you do Kathy!
... (Full Story & Photos)


Dinner & Silent Auction Saturday May 21, 2016

Auxiliary President Cindy Pilkerton, May 21

On Saturday May 21, 2016 we will be hosting a Dinner and Silent Auction from which the Proceeds will go towards the purchase of a LUCAS Chest Compression System for our ambulance. This is a highly efficient tool that does chest compressions in accordance with the latest guidelines by providing CPR for patients automatically. Since our Fire Station is 30 minutes to the nearest hospital. This device ... (Full Story & Photos)


Member Successfully Completes MFRI Firefighter I Class

Chief William Lawman Jr., April 10

The Cobb Island Volunteer Fire and EMS Department had a new member take and successfully complete the MFRI (Maryland Fire Rescue Institute) Firefighter I class. This is the basic course that all interested members must take if they would like to run fire calls with our department. This course was an accelerated course that consists of 102 hours of lecture and practical evolutions. The objective of ... (Full Story)





Click Here To Visit Sparky's Website



Your feedback is important to us! Feel free to sign the guestbook.

Copyright © 2007 Cobb Island Volunteer Fire Department and EMS, Inc.